Welcome to the Poulsbo Adventist Church in Poulsbo, WA. We are a Christian community and would love to have you join our family. To learn more about what we believe you can visit our About Us page. Please join us for Bible study, worship, and prayer.

Poulsbo Adventist Church:  Phone:  360-779-4746

Join Us This Saturday, Service times: 
  -Zoom Sabbath School: 10:00 am
  -Zoom Worship Service: 11:00 am

November 1, 2020 update: Our church is open and active on Zoom, even though we are closed for in-person services. However we are doing our best to serve our members and community. Our school is open for in-person classes (see update below). We have an active Family Connect program that helps all of our members. If you are new to the area, or have been out of touch, please reach out to Pastor Greg for more info on our virtual Zoom services and our wonderful family connect groups that are helping our members manage through the COVID pandemic. 

 

 
*********************************************************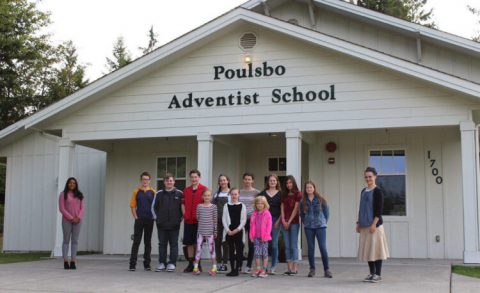 The Poulsbo Adventist School, kindergarten through 8th grade (K-8), is fully operational with stringent health requirements being observed to keep everyone safe. If you want more information, contact the Principal at 360-779-6290 or paslearn@gmail.com for more information. You can also read about our "Safe Start" plan about how we are managing during COVID-19.                                                                     ***