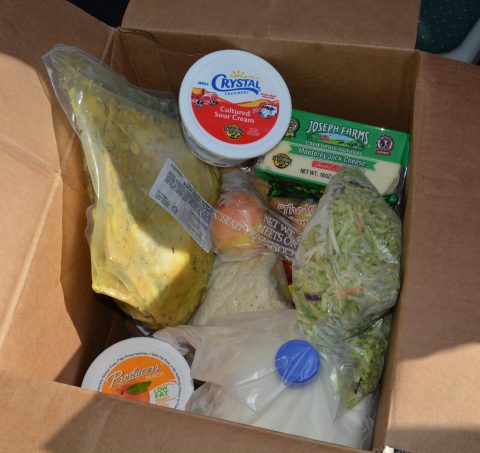 Update: On Thursday OCT 22 we shared 112 boxes of food and 50 gallons of milk -- giving them all away in 45 minutes! Praise God that we are able to get these boxes and share them with our nearby friends and families.
On OCT 28 or 29, we hope to distribute another load of 30-pound+ Dairy Foodboxes (varies: milk, cheese, veggies, fruit) to share. Check out our new page for the Poulsbo Free Foodbox Project that also includes our phone text update information. Sign up for texts to make sure you do not miss the time and day of distribution.
---
---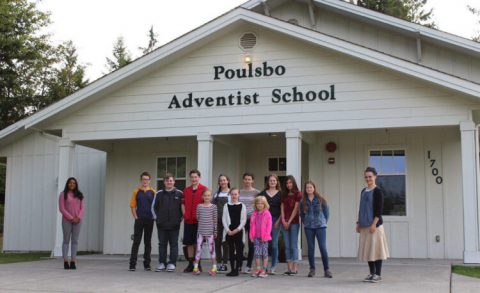 The Poulsbo Adventist School, kindergarten through 8th grade (K-8), is fully operational with stringent health requirements being observed to keep everyone safe. If you want more information, contact the Principal at 360-779-6290 or paslearn@gmail.com for more information. You can also read about our "Safe Start" plan about how we are managing during COVID-19. 
September 21, 2020 update: We continue to remain closed for in-person services, however, we are still quite active. If you are new to the area, or have somehow been out of touch, please reach out to Pastor Gary for more info on our virtual Zoom services and our wonderful family connect groups that are helping our members manage through the COVID pandemic. 
                                                                     ***
Welcome to the Poulsbo Adventist Church in Poulsbo, WA. We are a Christian community and would love to have you join our family. To learn more about what we believe you can visit our About Us page. Please join us for Bible study, worship, and prayer.
Poulsbo Adventist Church:  Phone:  360-779-4746
Join Us This Saturday, Service times: 
  -Zoom Sabbath School: 10:00 am
  -Zoom Worship Service: 11:00 am